If you love the new fabric lines from Tilda and you're wondering what to make with Tilda Spring Lake, then here is the perfect project to make with the Spring Lake line. This gorgeous patchwork quilt uses each of the 12 different prints from the collection and is simple to do.
Spring Lake features a range of prints in cool shades of aqua to evoke a refreshing spring lake surrounded by light green budding trees. Tone Finnanger, the über talented designer of the Tilda range, says that the print was inspired by "…. a closet full of sweet retro summer dresses in which different designs seem to belong together because the owner loves a particular colour scheme. "
Prepare for a relaxing time while trees turn green and flowers bloom with a lap quilt in fresh spring colours.
This gorgeous patchwork quilt was created by the lovely people at Tilda's World.  The quilt top is made using all the 12 Spring Lake fabrics – you will need approx 1 fat quarter of each print. You will also need some off-white fabric (approx 1 yard / Im).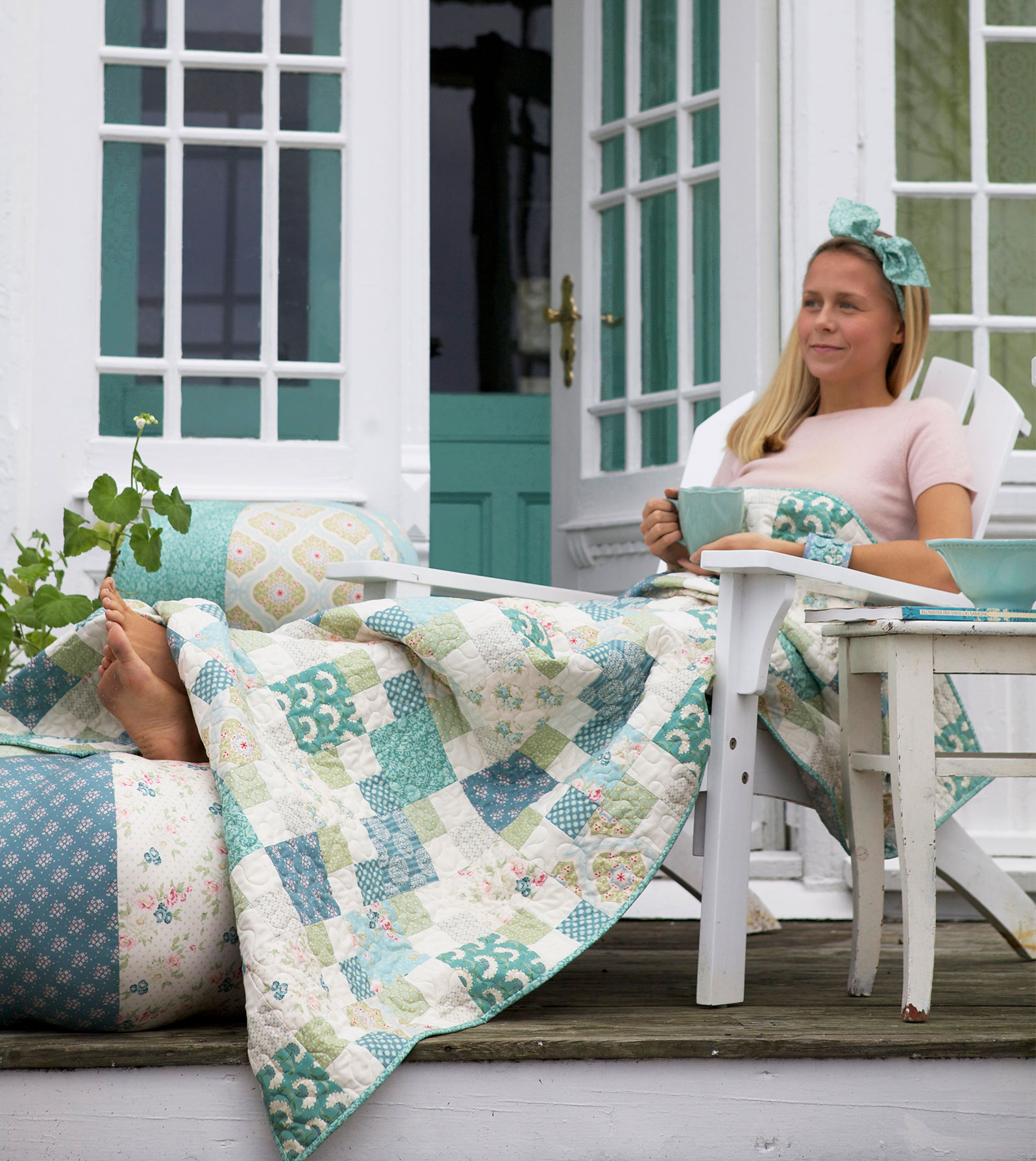 The quilt measures 48 x 64 inches (120 x 160 cm) and consist of 2 and 4 inch squares. We have added a 1/4 inch seem allowance to the measurements below.
If you want a longer quilt you can easily add a row of 3 blocks (described below) to make the quilt 80 inch (200 cm) long.
Start by cutting out the pieces as shown here, a 1/4 inch seem allowance is included in the measurements.
Sew the 2.5″ pieces together so that you get 48 A-blocks, and 48 B-blocks.
Piece the A and B blocks and the 4.5″ squares together into four blocks (left side).
The numbers and letters show where to place the A and B blocks, and which 4.5″  squares are situated according to the number given to each design above.
Piece the four blocks together into a larger block (right side). You need 12 identical larger blocks.
Piece the 12 blocks together so that the patchwork is 3 blocks wide, and 4 blocks high, and your quilt top is finished.
You can easily add another row of blocks if you want a larger quilt.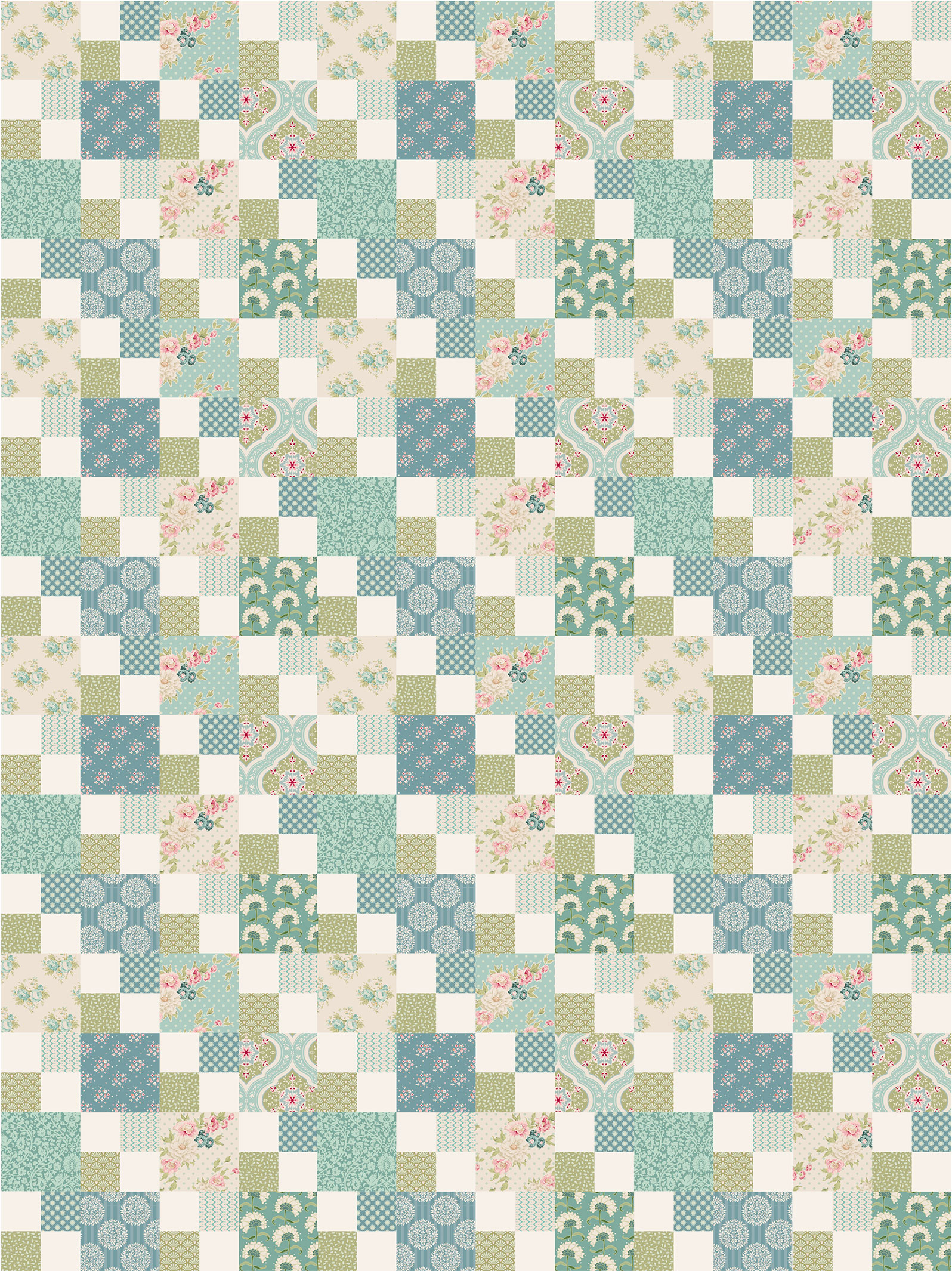 Once you've finished the quilt top you can make the quilt sandwich with the wadding and quilt back. Quilt and bind as desired – this version was long arm quilted and we used Addie Teal for the binding.
Happy sewing!
Other Topics You May Enjoy ...