We've been celebrating Tilda Homestyle all week and, in particular, the new limited edition quilting fabric, Painting Flowers. We just adore the romantic, vintage feel of this fabric line and it's soft floral prints.
We love it so much, in fact, that we have put together a Painting Flowers sewing kit using this lovely pattern by Ali Burdon for you. You can make this simple patchwork cushion with just 5 fat quarters of Painting Flowers, some wadding, interfacing and thread, what could be easier! This cushion would make the perfect gift for friends and family, or make one to liven up your living or bedroom. It's a small rectangular shape so perfect for decorating beds or your favourite chair.
For this cushion we used the following fabrics from the line: Nelly in green; Dots in blue; Summer Floral in green; Lily in pink and Fan in blue, but you can shake it up and use any of the fabrics in the Painting Flowers range and be guaranteed a stunning cushion.
The lovely folk at Tilda's World have just published a pattern for this stunning Painting Flowers quilt on their blog – gorgeous isn't it?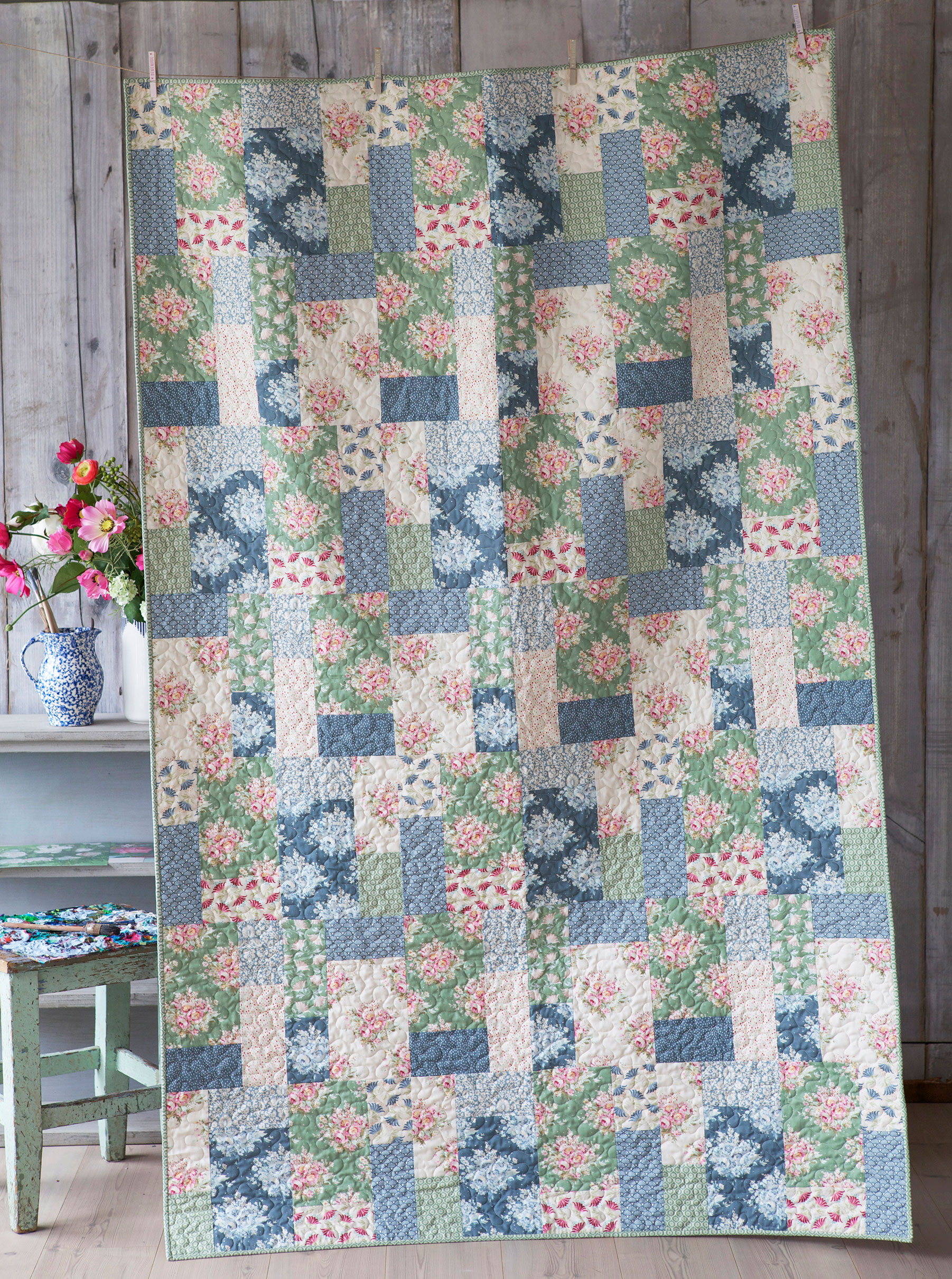 We love these stunning quilt kits made using her new fabric lines for spring: Apple Bloom and Spring Lake. You can make an incredible Tilda fabric quilt with the help of a kit containing everything you need to get started straight away – all you need is your own wadding and you're away. The Apple Bloom quilt is square and measures 68″ x 68″ – perfect for picnics or as a cosy sofa quilt. The Spring Lake quilt kit is slightly smaller, measuring 48″ x 64″, making it the perfect lap quilt. Once again, all you'll need to make this quilt is wadding.
Let us know what you think of Painting Flowers and what you're going to make with it!
Other Topics You May Enjoy ...